Content issues detected
IMAGINATIVE BREKKIES, 
SERVED IN A LITTLE CAFÉ WITH A RELAXED VIBE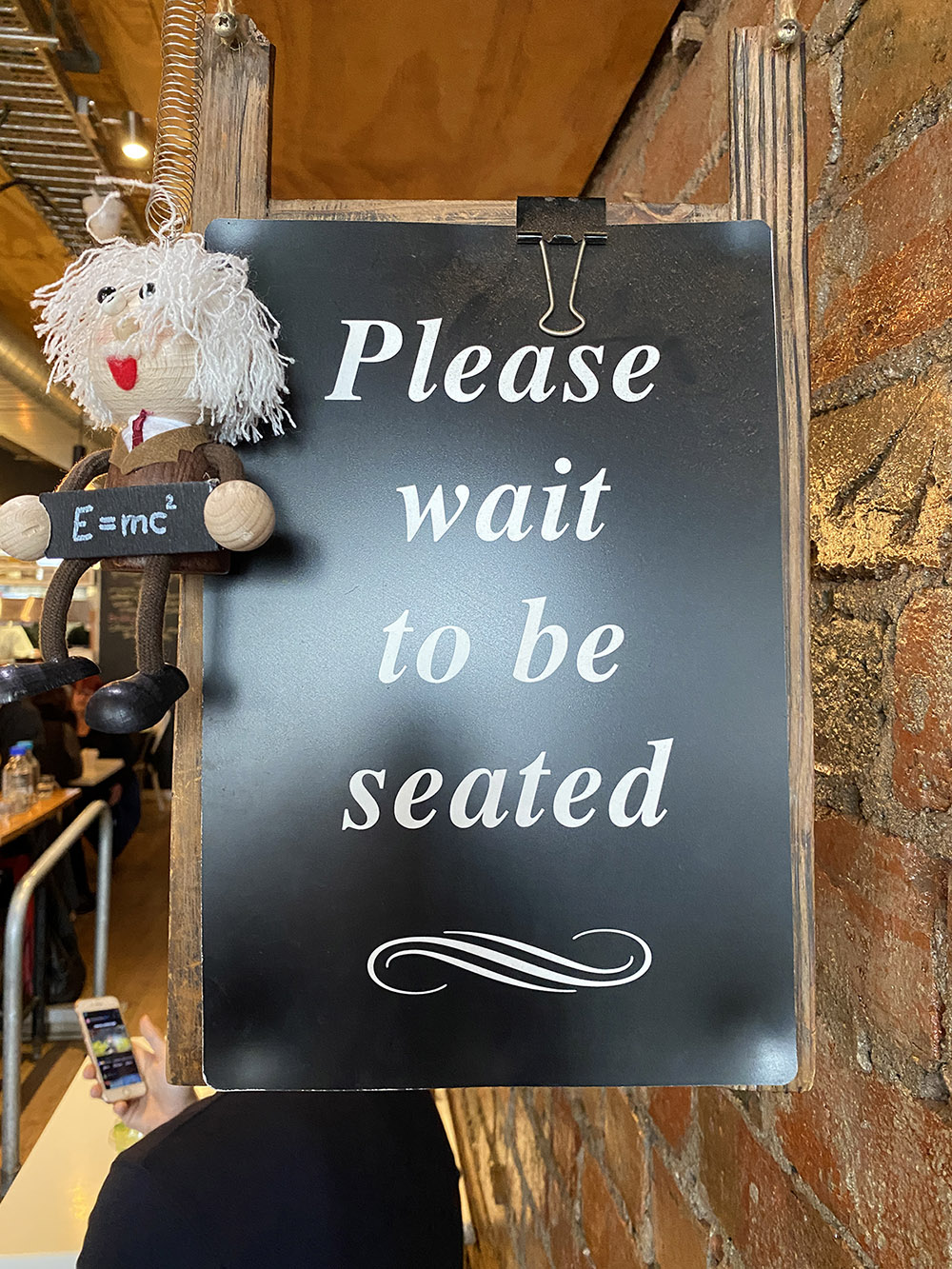 Einstein's 251 celebrates Albert Einstein and his Jewish heritage, in cafe form. Set in the heart of Caulfield North, the eatery honours the genius by serving clever food.The Coffee Communications Culture Group (the same that owns Loco Coffee, Liar Liar and more) took over from the original owners. But the science behind Einstein's 251's meals remains the same – merging Melbourne-style breakfasts and lunches with Middle Eastern food.
Fusion dishes include latkes (potato pancakes which are popular during Hanukkah) combined with eggs Florentine. Ingredients such as pomegranate, za'atar and tahini are sprinkled across the menu to emphasise the liveliness of Middle Eastern food.A simple fit-out of exposed-brick walls; high stools and suspended light bulbs allow the attention to fall on portraits of Einstein and his wonderfully uncombed hair hanging around the eatery.
A La Marzocco machine paired with Small Batch beans provides high-quality coffee. You can sip away in the courtyard and babble on with a friend, or take it away while you study at Caulfield Library, which is just across the road.
WHAT OUR CUSTOMERS ARE SAYING
The waiters were excellent with finding out which dishes had things in them I couldn't eat, which unfortunately was most dishes! But the scrambled eggs on pumpkin seed sourdough were delicious! All the other food at our table looked amazing!
Michael
Don't forget about the hidden area at the back. Great/friendly staff, good food, nice atmosphere all make for a great place to eat, drink amazing coffee and relax.
Trevor
Enjoyed a huge breakfast here yesterday morning that they call the "protein breakfast", it was so tasty and fresh! It's the perfect meal after a long swim or exercising. The staff were all amazing and attentive as well, I'll definitely be coming back.
Thanks guys!
Almac